LAMiNATE Newsletter 2022.1
Welcome!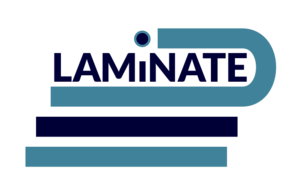 With spring just around the corner, we welcome you to the first LAMiNATE Newsletter of 2022. This issue looks back at the LAMiNATE Conference in January and our brainstorming session in March. We also announce two member events: recurring LAMiNATE Coffee sessions and a post-seminar event in June.
We hope to see many of you at all these events and we wish you an excellent spring!
Happy reading!

Marianne Gullberg & Jonas Granfeldt (Platform leaders)

Maria Graziano & Frida Splendido
(Platform coordinators)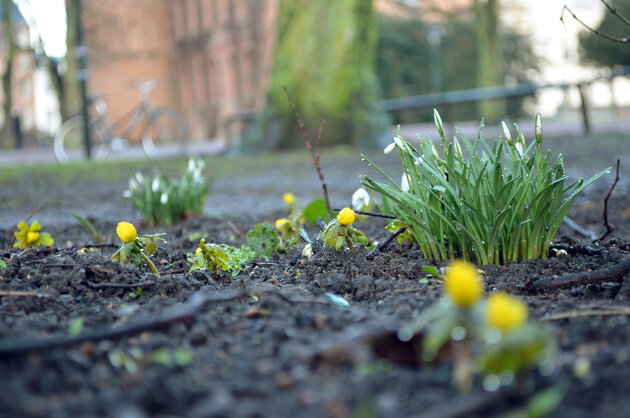 Contents
The First LAMiNATE Conference

LAMiNATE Talks

Member Events

Being a Member: Add Logo to Presentations

PhD Thesis Awards
Recent Publications
The First LAMiNATE Conference
On January 13–14 the first LAMiNATE conference was held. Some 80 local, national and international participants attended research presentations focusing on language acquisition, multilingualism and language teaching. The platform's three strands were represented in the three keynote presentations by Luke Plonsky (University of Northern Arizona), Ping Li (Hong Kong Polytechnic University) and Elizabeth Lanza (University of Oslo). Thank you to everyone who participated and made the conference the success it was! For those of you who couldn't be there but want to find out more, the programme is still available here.
Interviews with Ping Li, Luke Plonsky and Elizabeth Lanza
As part of the LAMiNATE conference, the three keynote speakers generously accepted to be interviewed. Take the opportunity to listen to how they got into doing research, what they think about the current situation and about what they foresee for the future in their respective fields. The video-recorded interviews are available on our website as well as through our YouTube channel.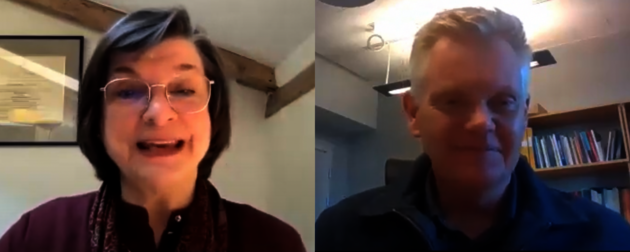 The LAMiNATE Talks spring series is already up and running. This term we host three thematic sessions (Multimodality in Language Development; Language Policy; and Language Development in Atypical Populations) and two individual presentations. The talks will primarily continue in the virtual modality. When local researchers present, you will have the option of joining us online or on campus. Download the complete programme.
Brainstorming Session March 15
LAMiNATE aims to create a sustainable and resilient research environment. Central to this aim is strengthening collaborations and creating contexts for researchers to meet and develop new ideas for cutting-edge research. On March 15, LAMiNATE members met for a brainstorming session during the regular Talks slot (there was no Talk this Tuesday). The brainstorming focused on research interests with an aim to find common ideas and questions. Lively group discussions ensued on topics such as classroom research, language assessment tools and language processing. The participants decided to continue discussing the possibilities of a day dedicated to continuous training for language teachers. The groups were all also interested in having a seminar or a thematic session of the autumn Talks series focus on assessment tools and methodology.
This was the first session of this kind and the experience was very positive. LAMiNATE will organize more of these events, so keep an eye open! If you have ideas about how LAMiNATE can work towards the goal of strengthening collaborations within the platform, please share your ideas with us. Send an email to Frida.Splendidonordlund.luse.

LAMiNATE Coffees
In addition to the Talk series, we now launch the LAMiNATE Coffee sessions! The idea is to meet for informal discussions and coffee every second Tuesday at the Faculty club at SOL (when there isn't a Talk). We will send you a reminder the day before. The first coffee session will take place on Tuesday, 5 April.
LAMiNATE Post-Seminar Event – Save the Date!
After the last Talk of the semester, on Tuesday, 24 May, we organize a post-seminar event (hopefully outside!) starting around 17.00. More information to come but make sure to save the date already now!
Being a member: Add Logo to presentations
As members, you already know that LAMiNATE aims to build a research community where the themes of the platform are discussed, and collaborations are established or consolidated. Therefore, your contribution in this direction is important. Here's a small reminder of what you can do:
actively participate in our activities, such as the upcoming pitch workshop and LAMiNATE Talks series;

support and promote the platform, for example by using the LAMiNATE logo (download here) on slides when presenting on topics relevant to LAMiNATE at conferences and outreach events;

invite colleagues/students to join the platform and the Talks series;
link your research output and activities to LAMiNATE in LUCRIS, when these are clearly related to the topics of language acquistion, multilingualsim and language teaching. LAMiNATE should automatically appear under "contributors and affiliations"; if not, you can click on "add organisational unit". Do not forget to untick if a publication or activity is unrelated to LAMiNATE;

propose and organize a theme for the LAMiNATE Talks with speakers to invite.
Contribute to our news page by letting us know when you have a new publication, media appearance, or plenary talk. We would also like to know about any grants or prizes LAMiNATE members receive. Other relevant news items include defenses of MA and doctoral theses that LAMiNATE members have supervised. Send us an e-mail and we will share the good news.
Two LAMiNATErs were awarded the New Society of Letters in Lund PhD Thesis Awards 2021 "in recognition of their outstanding research and dissertation[s]":
Chiara Gargiulo, On L1 Attrition and Prosody in Pronominal Anaphora Resolution (Italian, 2020)

Mikael Novén, Brain anatomical correlates of perceptual phonological proficiency and language learning aptitude (General linguistics, 2021)
Sayehli, S., Gullberg, M., Newman, A. J., & Andersson, A. (2022). Native word order processing is not uniform: An ERP study of verb-second word order. Frontiers in Psychology, 13(668276). doi:10.3389/fpsyg.2022.668276
Jonas Granfeldt (2022) Tjugo år senare – har flespråkigheten I EU ökat? Read it here. 
Jonas Granfeldt & Simone Morehed (2021) Att utveckla hörförståelse. State of the art included in Språksprånget, Reception. Text commissioned by the Swedish National Agency for Education.
Rosqvist, I., Andersson, K., Sandgren, O., Lyberg-Åhlander, V., Hansson, K., & Sahlén, B. (2021). Word definition skills in elementary school children – the contribution of bilingualism, cognitive factors, and social factors. International Journal of Speech-Language Pathology. https://doi.org/10.1080/17549507.2021.2000027.
Pia Sundqvist, Erica Sandlund, Marie Källkvist and Henrik Gyllstad edited a special issue of the journal Languages: Language Practices in English Classrooms – from Primary School to Higher Education .