LAMiNATE Newsletter 2021.2
Welcome!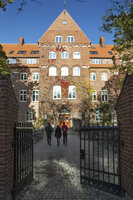 Welcome to the second newsletter of the research platform LAMiNATE (Language Acquisition, Multilingualism, and Teaching.
This second issue announces the autumn LAMiNATE Talks series and other exciting events organized by the platform, such as the first LAMiNATE conference and, during LU Future Week, a roundtable event that will be recorded and available as podcast afterwards.
We hope to see many of you at all these events and we wish you an excellent semester of research, discussion and intellectual exchange.
Happy reading!
Marianne Gullberg & Jonas Granfeldt (Platform leaders)
Maria Graziano & Frida Splendido
(Platform coordinators)
---
Contents
LAMiNATE Talks
First LAMiNATE conference
Upcoming events
Being a LAMiNATE Member
Recent Publications
Contact
---
LAMiNATE Talks
After a successful spring semester, the LAMiNATE Talks series will resume this autumn, starting on September 21. As usual, the talks will take place every other Tuesday, between 15.15-16.30 CET. The autumn Talks series will host 7 events with presentations given both by LAMiNATE members at Lund University and by international colleagues. The talks will continue in the virtual modality. Everyone is welcome to join at the following link: https://lu-se.zoom.us/j/61183822915.
With the aim to encourage a more lively discussion around the themes promoted by the platform, starting from the current semester, the majority of the talks will be structured into thematic blocks We invite all members to propose themes and invited speakers for the next semester.
This autumn we will start with the theme The neurocognition of SLA that includes two talks on the structure, connections, and electrical activity of the second-language acquiring brain. The speakers in this theme are Prof. Peter Indefrey (Heinrich Heine University/Max Planck Institute for Psycholinguistics) and Dr. Mikael Novén (Lund University) who will discuss changes in the neural electrical patterns of learners exposed to a new gender system, brain configurations and wirings that increase aptitude for specific language skills, and much more.
We then continue with two individual presentations from LAMiNATE members (Annika Andersson, Hanna Lindfors & Kristina Hansson and Johanna Carlie, Roger Johansson & Jonas Brännström).
We will end with three talks on the theme of Teaching and Learning in Multilingual Classrooms. All three present classroom research where pedagogical translanguaging was implemented as a means of facilitating student learning through activating their prior knowledge. Jasone Cenoz discusses pedagogical translanguaging in the teaching of content classes whereas Tina Gunnarsson and Marie Källkvist & Henrik Gyllstad report research in L2 English classrooms, focusing on writing (Gunnarsson) and vocabulary learning (Källkvist & Gyllstad).
Download the LAMiNATE Talks autumn programme here.
---
First LAMiNATE Conference
In order to celebrate its first year, the LAMiNATE research platform will organize an online, scientific conference to be held on January 13–14, 2022.
The academic programme will consist of presentations by three invited keynote speakers and the by local LAMiNATE members. Our keynote speakers are Ping Li, Elizabeth Lanza and Luke Plonsky.
The Call for papers is open between September 20 and November 7, 2021. Proposals on all areas and approaches to the study of language acquisition, multilingualism and language teaching are welcome.
More info will shortly be available on our conference page.
---
Upcoming Events
Defence
Emily Grenner (co-supervised by LAMiNATE member Victoria Johansson) will defend her PhD thesis in Speech and language pathology, audiology on 09/09, 13:15. Thesis title: Observational learning for narrative writing in elementary school: Text quality and self-efficacy in students with normal hearing and students with hearing loss. The defence will take place on Zoom. More info and link here.
Future Week
LAMiNATE will be participating in the Future Week, an event organized every year by Lund University, with a roundtable. Kristina Hansson, Victoria Johansson, Anna Flyman Mattsson and Johan Mårtensson will be discussing past, present and future breakthroughs in their respective fields of research and the future of language acquisition research. The discussion will be available as a podcast after the event.
Time: Monday, 18 Octobre, 15.00
Place: Rausingsalen at Skissernas museum. Find the venue.
More information about the Future Week in Swedish here.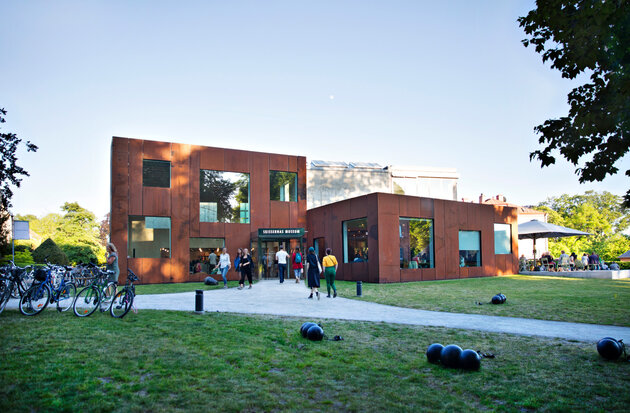 ---
Being a LAMiNATE Member
The list of LAMiNATE members can be found here. You will soon been invited to a zoom meeting to take a group picture.
As members, you already know that LAMiNATE aims to build a research community where the themes of the platform are discussed, and collaborations are established or consolidated. Therefore, your contribution in this direction is important. Here's a small reminder of what you can do:
actively participate in our activities, such as the LAMiNATE Talks series and the upcoming conference;
support and promote the platform, for example by using the LAMiNATE symbol (download here) on slides when presenting on topics relevant to LAMiNATE at conferences and outreach events;
invite colleagues/students to join the platform and the Talks series;
link your research output and activities to LAMiNATE in LUCRIS, when these are clearly related to the topics of language acquistion, multilingualsim and language teaching. LAMiNATE should automatically appear under "contributors and affiliations"; if not, you can click on "add organisational unit". Do not forget to untick if a publication or activity is unrelated to LAMiNATE;
propose and organize a theme for the LAMiNATE Talks with speakers to invite.
Contribute to our news page by letting us know when you have a new publication, media appearance, or plenary talk. We would also like to know about any grants or prizes LAMiNATE members receive. Other relevant news items include defenses of MA and doctoral theses that LAMiNATE members have supervised. Send us an e-mail and we will share the good news.
---
Recent Publications
Henrik Gyllstad (2021). The Ontogenesis Model: How do multiword units fit in, and are most lexical representations in the L1 really at their optima? Bilingualism: Language and Cognition, 1-2. doi:10.1017/S1366728921000730
Malin Ågren, Marie-Eve Michot, Cyrille Granget, Sonia Gerolimich, Pascale Hadermann & Isabelle Stabarin (2021). Les copains *dit au revoir. On subject-verb agreement in L2 French and Crosslinguistic Influence. Languages 2021, 6(1), 7. https://doi.org/10.3390/languages6010007
Ketty Andersson, Roger Johansson & colleagues's paper: Brännström, K. J., Rudner, M., Carlie, J., Sahlén, B., Gulz, A., Andersson, K., & Johansson, R. (2021). Listening effort and fatigue in native and non-native primary school children. Journal of Experimental Child Psychology, 210, 105203. Read the article here.
Henriette Arndt, Jonas Granfeldt & Marianne Gullberg (2021). Reviewing the potential of the Experience Sampling Method (ESM) for capturing second language exposure and use. Second Language Research. doi:10.1177/02676583211020055
Marie Källkvist & Päivi Juvonen. (2021). Engaging Teachers and Researchers in Classroom Research: Issues of Fluidity and Time in Two Multi-Sited Projects. In Pedagogical Translanguaging (pp. 37–55). Multilingual Matters. https://doi.org/10.1832/9781788927383-005
Pia Sundqvist, Henrik Gyllstad, Marie Källkvist & Erica Sandlund. (2021). Mapping Teacher Beliefs and Practices About Multilingualism: The Development of the MultiBAP Questionnaire. In Pedagogical Translanguaging (pp. 56–75). Multilingual Matters. https://doi.org/10.1832/9781788927383-006
Päivi Juvonen & Marie Källkvist. (2021). Pedagogical Translanguaging: Theoretical, Methodological and Empirical Perspectives. An Introduction. In Pedagogical Translanguaging (pp. 1–6). Multilingual Matters. https://doi.org/10.1832/9781788927383-003
Päivi Juvonen & Marie Källkvist (eds.). (2021). Pedagogical Translanguaging: Theoretical, Methodological and Empirical Perspectives. Bristol: Multilingual Matters.
---
Contact
If you have questions about LAMiNATE and our activities, you can send us an e-mail at laminate-contact@mail.ht.lu.se.